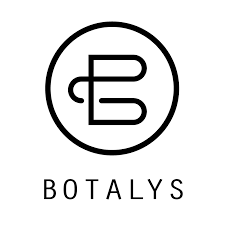 Botalys aims to become the world leader in hydroponic precision farming of medicinal plants thanks to its revolutionary technological platform.
Belgian company Botalys, a world pioneer in the cultivation of rare medicinal plants using an innovative process for hydroponic precision farming, is raising a Series-B round of financing for a total amount of 6.6 million euros.
Along with lead investor ALIAD, Air Liquide Venture Capital Fund, this round will not only be an important growth driver for Botalys, it will also provide important opportunities to collaborate with Seppic – a subsidiary of Air Liquide Healthcare and itself a global player in the development, manufacturing, and marketing of unique ingredients for cosmetic, nutraceutical, pharmaceutical, veterinary and industrial products. Botalys has also welcomed Yield Lab Europe among its new investors, an impact venture capital fund with an AgTech focus.
Pierre-Antoine Mariage, founder and CEO of Botalys: "This fundraising marks a crucial step for Botalys, thay of international expansion and the deployment of our technology platform on other medicinal plants. We are pleased to welcome new investors with a strong environmental vision. Our mission will remain the same: to create a new standard of quality in terms of rare medicinal plants and to satisfy the expectations of today's consumers – ultra-purity, guaranteed effectiveness and respect for the environment."
The new shareholders join the company's historic investors: the Belgian public investors SRIX, HOCCINVEST and the investment fund VIVES II, as well as a group of distinguished family offices who joined this latest round.
Between 2019 and 2021, Botalys was also awarded the Horizon 2020 grant – a European Union fund worth 2.2 million euros.
This investment marked an important milestone in Botalys' growth, only one year after the company moved into its new factory in Ghislenghien. A previous round (concluded in December 2019) financed the construction of the new facility; a key step in the company's industrial development. This round will precede a follow-up investment of up to 8 million euros.
This capital injection will allow the company to meet the growing demand of its rare medicinal plants and make Botalys not only the largest vertical farm in Beligum, but also a global leader in the cultivation of rare medicinal plants.
This financing will also be used to accelerate the company's international commercial development, particularly in the American and Asian markets.
Finally, this investment will contribute to the expansion of Botalys" R&D center in Ghislenghien, dedicated to the development and cultivation of new and rare medicinal plants and their innovative derivatives for the nutraceutical and cosmetic industry.
Thanks to its innovative technological platform for hydroponic precision farming, Botalys aims to become the world leader in precision agriculture of rare medicinal plants.
About Botalys (lien)
Botalys is a Belgian company that specializes in cultivation of rare medicinal plants of clinical ultra-premium quality. As a pioneer of hydroponic precision farming, Botalys has developed a unique innovative process of controlled environment agriculture that allows to reproduce the plants' ideal growth conditions. Thanks to this technology, Botalys cultivates 100% pure and effective botanicals for health while preserving their natural biotopes of origin. Botalys' ambition is to reconcile the nutraceutical and cosmetic sectors with a qualitative and sustainable supply of bioactive botanical raw materials.
About ALIAD (lien)
Created in 2013, ALIAD (Air Liquide Venture Capital) invests in start-ups that develop innovative technologies or business models, particularly in the energy transition and healthcare sectors, thus contributing to Air Liquide's innovation strategy. These investments are accompanied by the establishment of privileged technological or commercial agreements between these young companies and Air Liquide Group entities to accelerate the growth of the start-ups and create value for the Group. Since its creation, ALIAD has invested in 35 start-ups and 7 funds.
About YIELD LAB Europe (lien)
Yield Lab Europe is an AgTech impact venture capital fund, investing into early stage European AgriFoodTech companies to make our global food and agriculture production system more sustainable and more efficient whilst improving profitability. This includes technologies in crop production, animal health and welfare, precision agriculture, supply chain/logistic, food ingredients, supply chain, food processing and packaging. Yield Lab Europe also runs an award-winning accelerator for earlier stage companies.
About Seppic (lien)
A subsidiary of Air Liquide Healthcare, Seppic designs produces and distributes for more than 75 years wide range of specialty ingredients for cosmetic, nutraceutical, pharmaceutical, veterinary and industrial products. Seppic employs more than 820 people worldwide, including 110 employees dedicated to innovation who develop ingredients that are unique in their naturalness, low environmental impact and effectiveness. Present in 100 countries through its subsidiaries and its network of distributors, Seppic aims to help everyone live well, and in good health in a healthy environment.
Press contact
Virginie Monego
+32 (0)68 33 18 08
info@botalys.com