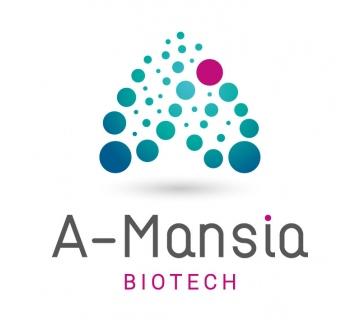 European first in next-generation bacterium: pasteurized Akkermansia muciniphila from A-Mansia Biotech receives the green light from EFSA's scientific committee.
Excellent news for people at risk of cardiovascular disease, obesity and diabetes: the bacterium restores the gut barrier function, thereby leading to reduced inflammation and eventually better control of fat storage, glucose metabolism and energy expenditure.
Louvain-la-Neuve, 1st september 2021 - This authorization is a crucial step for A-Mansia Biotech, a joint spin-off of Wageningen University and UCLouvain.
Thanks to this approval of the European Food Safety Authority (EFSA), the company will be able to commercialize the Akkermansia muciniphila bacterium as a food supplement from 2022.
The academic research on this bacterium started in 2004 and, after more than fifteen years of research, dozens of scientific articles and a human study demonstrating the ability of pasteurized Akkermansia muciniphila to prevent deterioration in health status of the subjects, the marketing of the product should benefit people at risk of cardiovascular disease, obesity and diabetes, which represents nearly one in two people in the world!
VIVES Fund, together with its partners from the technology transfer offices of the two universities, played a key role in the creation and development of the spin-off.
"Warm congrats to the teams! We have seen this project evolving over time and the outcome is now in our sights, says Philippe Durieux, CEO of VIVES. When academic research leads to concrete results that could benefit for millions of people, our mission takes over its full significance. "
Find A-Mansia Biotech full press release here
About VIVES Inter-University Fund
Established in July 2020, VIVES Inter-University Fund is a multi-sector technology fund that invests in projects with a positive societal and/or environmental impact. It takes over from VIVES I and VIVES II, launched by UCLouvain in 2003 and 2011, which made it possible to invest so far in 27 projects, attracting nearly € 650M. Key outcomes: iTeos (listed on the Nasdaq), Novadip, Tessares, Axinesis, Botalys, Upstreem, Promethera, Virovet, E-Peas, Aphea, Syndesi, SmartNodes, etc.
VIVES Inter-University Fund is the third fund managed by Sopartec, UCLouvain's technology transfer and investment company. The first closing of the VIVES IUF fund is capitalized to the level of € 32M with a final target of € 50M. The main investors are Belfin, BNPP Fortis Private Equity, IMBC Spinnova, ING Belgium, Investsud, Namur Invest, Invest BW (Nivelinvest), Finance & Invest.Brussels (SRIB), Sambrinvest, Securex, SFPI-FPIM as well as Sopartec and its management team.
VIVES IUF is involved in spin-offs from UCLouvain or its partner universities, being: KULeuven (BE), University of Paris (FR), University of Wageningen (NL), University of Luxembourg (LU) – as well as in start-ups located within a perimeter of 400 kilometers around Louvain-la-Neuve.
About A-Mansia Biotech
Founded in 2016, A-Mansia Biotech SA is a spinoff company active in the microbiome. The two founders are Professor Willem M. de Vos, from Wageningen University (NL) and Professor Patrice D. Cani, from UCLouvain (BE). A-Mansia is developing health products based on the unique properties of the Akkermansia muciniphila commensal bacterial species. (www.a-mansia.com)
Press Contact
VIVES
Philippe Durieux (CEO)
Tel: + 32 472 20 63 55