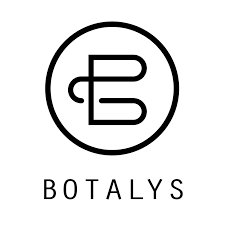 Even when cured, people with Covid-19 have significant sequelae: neurological or cardiovascular disorders, fatigue, loss of respiratory efficiency…

Ath, September 10, 2020 - Botalys has developed a unique growing method that enables the production of clinically grade medicinal plants. Among the cultivated plants: the Dan Shen, whose root is used in traditional Asian medicine to fight against respiratory viral infections.
With promising first tests under Covid-19, Botalys is setting the pace. It launches a study program in collaboration with UCLouvain and its University Clinics. The investment amounts to €190,000, 80% of which is financed by Wallonia. The results are expected by the end of 2020, and a first marketing is planned for 2021 as a food supplement.
About Botalys
Botalys' mission is to grow medicinal plants in order to produce ultra pure and highly bioactive botanical ingredients. Thanks to its innovative culture technology (based on vertical agriculture in a controlled environment) coupled with its solid scientific expertise and clinical studies, it occupies a place of «game changer» in the market of high quality botanical ingredients. For example, Botalys has been able to demonstrate, through clinical trials, the safety and significant effectiveness of its Ginseng root powder (trade name: HRG80) in improving the functioning of brain activity. Botalys is today recognized for the quality of the ingredients derived from its medicinal plants and has important customers, both in Europe, Asia and the United States. The team is made up of 20 employees and headquartered in Ath, Belgium
Contact:
Gaëlle StockmanBrand manager, Botalys
Quai des Usines 8
7800 Ath - Belgium