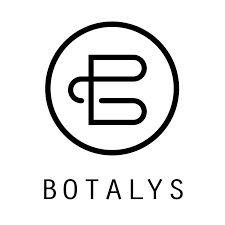 After a first order of its flagship product - the best dry ginseng in the world - in May 2018, Pierre-Antoine Mariage and Paul-Evence Coppée are expanding internationally thanks to important contracts recently won. They install in Ath a new vertical farm for the cultivation of rare plants. To support this new step, Botalys (new name of Green2Chem) has raised 3 million euros.
Louvain-la-Neuve / Brussels, 9th January 2019 - VIVES, one of the largest European university investment funds, announces a € 3 million fundraising effort by Botalys, a company specializing in the cultivation of rare plants.
The innovative company Botalys met with a series of successes in 2018. In May, it registered a first order at Salon Vitafood in Geneva. The HRG80 - for Hydroponic Red Ginseng - immediately sparked demands from around the world. This market interest confirms the uniqueness of the know-how of the two founders, who succeeded where the Chinese have always failed: to develop a hydroponics culture to obtain a ginseng of high quality and constant. The process is 100% natural, without pesticides, solvents or enzymes, while minimizing the soil impact.
"Besides ginseng, we focus our research on other plants. We also hope, in the long term, to better document the beneficial effects of these plants through the performance of preclinical tests ", announce Pierre-Antoine Mariage and Paul-Evence Coppée, who work in this direction with the Center for Clinical Investigation in Nutrition (CICN), a new research platform of the Catholic University of Louvain.
In the wake of this first success, Botalys has signed 4 major contracts with food supplement distributors, one with a US brand leader on its own market, the other with the French-German distributor Natural Origins (Doehler Group) active at European level and the last two ones, with two Belgium brands: Nutrisan and Provera.
In order to be able to increase its production and move into the industrial phase, Botalys moved into a new 2,400m² factory in the center of Ath. The goal is to produce a tonne of dry ginseng in 2019, and gradually increase in power, the annual capacity of new facilities being 7 tons.
"We have closely followed Botalys' progress for three years," says Philippe Durieux, CEO of VIVES. In 2016, we helped the company to build a prototype plant. We have chosen to embark on a new round of financing in 2018 because the commercial prospects, the management team and the quality of the round table are exceptional. In addition, Botalys' spectrum of actions is part of sustainability, while opening up prospects for research into applications that promote well-being. These are values ​​shared by the shareholders of VIVES. "
The 2 million euros contributed by VIVES and new private shareholders will be supplemented by non-dilutive 1 million euros via the "SWAN - Seal of Excellence Wallonia" mechanism. Botalys is one of the first companies to benefit from this new Walloon aid, which goes to research projects fulfilling the European criteria of excellence, but which, due to a lack of a sufficient budget, cannot be financed directly by Europe.
About VIVES (www.vivesfund.com)
VIVES Leuven Technology Fund is a technology investment fund that invests in the spin-offs of the Catholic University of Louvain (UCLouvain) and start-ups in Belgium and the neighbouring countries. VIVES II is funded by a dozen Belgian and European investors, such as the European Investment Fund (EIF), SFPI-FPIM, BNP Paribas, BPI France, ING Belgium, Sofina, AXA Belgium , Belfius, IRD (France), Nivelinvest, Brussels Capital Region and Sopartec (UCLouvain).
VIVES invested in 17 companies that together raised more than 264 million euros through public and private funding. VIVES has already made four exits.
About Botalys (www.botalys.com)
Botalys is a Belgian producer of rare plants and specific ingredients beneficial for the human health, while minimizing the ecological impact on the planet. Botalys has developed a world-leading hydroponic technology in vertical agriculture, producing natural and highly effective ingredients such as HRG80, the most premium Ginseng on the market. No pesticides, solvents or enzymes are used during production. Its customers are key players in the nutraceutical, cosmetic, food and medical sectors who want to offer their consumers the purity and strength of nature in an ethical way.
Created in 2011 under the name of Green2Chem, Botalys currently has nine employees and will double his team by end of 2019.
About the Clinical Investigation Center for Nutrition (CICN) - (www.cicn.be)
The Center for Clinical Investigation in Nutrition (CICN) is an UCLouvain platform bringing together scientific experts in the fields of eating behaviour, metabolism, exercise physiology, gut microbiota and sensory analysis. This centralization of skills makes it possible to offer a multidisciplinary approach to human studies in Nutrition.