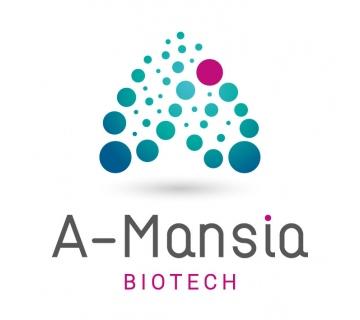 A-Mansia Biotech S.A. is active in the microbiome field based on pioneering research on Akkermansia muciniphila (A. muciniphila) from two well-known scientists, Prof. P. Cani (Université catholique de Louvain) and Prof. W.M. de Vos (Wageningen University). A-Mansia Biotech aims to commercialize novel nutritional products which could tackle the challenges of metabolic disorders linked to obesity.
VIVES has catalysed and accelerated the technology transfer from both universities by crystallising key ingredients for a pioneering spin-off: i) high quality of fundamental research, ii) public and private funds during the pre-incubation phase, iii) recruitment of an experienced and entrepreneurial CEO with a close collaboration with founding fathers, iv) corporate and licencing structuring and v) (pre)-seed capital.
Seventure Partners led the €13m Series A financing round only one year after the inception of A-Mansia Biotech.
Louvain-la-Neuve, 27th April 2018 - VIVES II - Louvain Technology Fund (VIVES) announces a €13m Series A financing round for A-Mansia Biotech S.A., a co-spin-off of Wageningen University (WUR) and Université catholique de Louvain (UCLouvain). The investor syndicate is led by Seventure Partners, an investment fund specialized in the field of the microbiome, and further supported by SRIW, Nivelinvest, individual investors as well as an additional €3m non-dilutive funding from the Walloon Region.
The research behind this new spin-off dates back to 2004 with the discovery of the bacterium Akkermansia muciniphila. The two founding fathers are head of complementary university teams and together proved that daily administration of live A. muciniphila is able to prevent the development of metabolic disorders and inflammatory condition in mice fed with a high-fat diet. Pasteurised A. muciniphila exhibited additional beneficial effects. A first human exploratory study in volunteers was conducted at UCLouvain's Saint-Luc University Hospital between 2015 and February 2018. Intermediate results confirm that the bacterium is safe and well tolerated. As subjects with an increased cardio-metabolic risk (insulin resistance, hyperglycemia, high blood cholesterol, and visceral fat accumulation) are characterized by lower A. muciniphila abundance in the gut, this supplement could be key to maintain health and immunity, normal glycemia, normal blood cholesterol levels, and avoid excessive weight gain.
VIVES, together with its partners of the technology transfer offices at UCLouvain and Wageningen University, was instrumental to support the creation of this first inter-university and international spin-off in the field of the microbiome.
A-Mansia Biotech, located in the Louvain incubator, will use the proceeds to develop novel nutritional products based on A. muciniphila up to the market launch and to develop a pharmaceutical research pipeline based on active components isolated from A. muciniphila.
Jean-Christophe Malrieu, CEO of A-mansia Biotech, joined the team in 2017 and brings a solid track record in the nutrition and health field as well as a strong expertise in business development and marketing. "Raising €13m in a series A for a university project within 12 months from inception of the company is a big success. We are now funded and supported to reach our first concrete milestone by 2021, the introduction of a new microbiome based nutritional product on the market."
"This is a unique opportunity to transform the output from the scientific discoveries made in UCLouvain and Wageningen University's laboratories into products for the benefit of everyone," jointly explain Prof. P. Cani of UCLouvain and Prof. W. M. de Vos , scientific co-founders.
"VIVES Fund has been key to cement this "inter-university" and "cross-border" venture, due to its expertise in the creation from scratch of pioneering spin-off, through deep understanding of market needs, executive management, corporate and licencing structuring. Thanks to our close collaboration with the Louvain Technology Transfer Office (LTTO), we have been privileged to see this project showing impressive evolution over the last years. Our intense and fruitful collaboration with our colleagues at Wageningen University, led to this major financing round, a first successful step that we would like to replicate in the future. », adds Philippe Durieux, CEO VIVES.
About A-Mansia Biotech (www.a-mansia.com)
Incorporated in 2016, A-Mansia Biotech is a Belgian-based microbiome start-up based on discoveries made by its founding scientists, Professor W.M. de Vos, from Wageningen University, The Netherlands, and Professor Patrice D. Cani, from the Université catholique de Louvain (UCLouvain), Belgium. A-Mansia Biotech develops health products based on the unique properties of the Akkermansia muciniphila bacterium. The Company has secured €13m in a Series A financing round led by Seventure Partners together with VIVES, SRIW, Nivelinvest and individual investors.
About VIVES II - Louvain Technology Fund (www.vivesfund.com)
The VIVES II - Louvain Technology Fund (VIVES) is a multi-sector technology fund which invests in the spin-offs of the Université catholique de Louvain (UCLouvain) and start-ups in Belgium and neighboring countries. VIVES II is funded by European Investment Fund (EIF), SFPI-FPIM, BNP Paribas, BPI France(France), ING Belgium, SOFINA, AXA Belgium, BELFIUS, IRD (France), NivelInvest, Region Bruxelles Capitale and by Sopartec. The objective of the fund is to invest in the development of start-ups, from validation of the technology to commercial maturity. The €43 million fund is managed by Sopartec, UCLouvain's fully owned technology transfer company. Key investee companies: Keemotion, Iteos Therapeutics, Novadip Biosciences, Smartnodes, Emolytics, Tessares, 3D-Side, Axinesis, G2C, Syndesi, Aphea.Bio, Virovet, Olygose, Upstreem, E-Peas, A-Mansia Biotech.
Some figures
As per today, VIVES has invested in 17 invested companies which have collectively collected more €170 million through public and private funding. Their shareholders are prestigious investors: Fund+, Johnson & Johnson, Pfizer, Partech, Proximus, Semtech, SFPI-FPIM, New Science Venture, V-Bio Ventures, PMV, NOVO, Capagro, Emertech, SRIW, Nivelinvest, KUL, AIF, LICR, and Seventure. Those invested companies are managed by seasoned CEOs, backed by renowned scientists and senior directors. VIVES has realized two exits.
About Louvain Technology Fund - LTTO (www.ltto.com)
The Louvain Technology Transfer Office (LTTO) composed of SOPARTEC and UCLouvain's Administration of Research (ADRE), covers the entire technology transfer process: funding of the research contracts, identification of the inventions in the laboratories, protection and management of the intellectual property and the technological maturation and commercialization (via licenses and/or spin-off). More in particular, SOPARTEC coordinates the management of licensing and the evolution towards maturity of UCLouvain's spin-off projects. Over 70 spin-offs, generating today more than 2.000 jobs, have been created partly or completely based on the result of research, conducted at UCLouvain.
Contact press
VIVES
Philippe Durieux
tel: +32 10 39 00 21
Mail: p.durieux@sopartec.com
A-Mansia Biotech
Jean-Christophe Malrieu (CEO)
Tel: + 32 2 880 62 53
Mobile: + 33 6 78 54 99 04